Autumn Promo codes
Embrace natural weight management!
Save 18% with a promo code – WEIGHT18
Buy now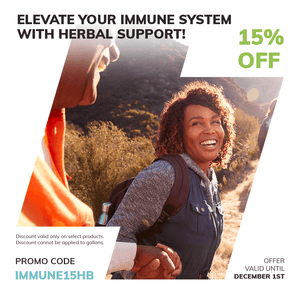 Elevate your immune system
Get 15% off with promo code - IMMUNE15HB 
Buy now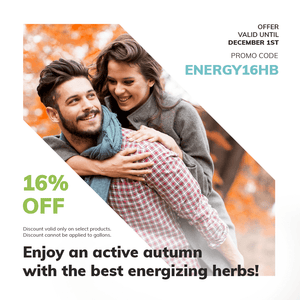 Best energizing herbs
Keep 16% off with promo code - ENERGY16HB
Buy now
About HerbEra
Our goals and values begin with integration, research, and development, marrying humanity's timeless practice of natural healing with cutting-edge scientific and technological advancement aimed for our modern way of life. Understanding that plants contain a vast amount of chemical constituents, we derive from each herb those compounds which can have a direct biological effect on the health of our body.
Medicinal properties are harnessed and extracted at a 1:3 menstruum ratio, offering high levels of bio-active compounds within each dose. We thoroughly research all of our raw materials, studying their composite nature and harmonious relationship to one another, through a variety of methods that couple the wisdom and traditions of the ancient past with the standards of modern medicine.
Let customers speak for us
Best for Lyme!
Pain relief in 2 days and better by the day.
Wild Lettice Tincture
Helps with pain, sleep and anxiety. I've experienced no side effects. For myself, it's a great alternative to prescription RX.
Great anti-bacterial
I used this tincture to help cure Lime Disease by ingesting it. It also works well as a topical application on rashes and bites.
Great stuff..
Has really helped with fluctuation in sugar levels…
Blood pressure tincture
Helps me regulate my blood pressure. This is organic. I love that I get this within a couple of days ordering it. Fast and efficient!
improves my indoor cycling class performance
This along with green tea extract boosts my average output by at least 10 watts!
miracle worker
I wasn't getting good sleep with Valium so I switched to Valerian and WOW! what a difference. Even waking up for a bathroom run I'm able to fall back to sleep...
A good balance!
This herb is beginning to balance my life, I've experienced a great deal of balance in my life, I sleep well at night, no night sweats, I feel a great deal of calm, it's very easy to take. Im very pleased, I will buy again.